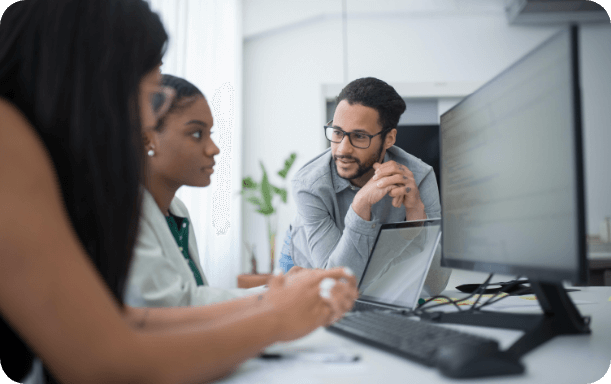 Smarter Lease Management
DebtBook takes an intelligent approach to lease management, allowing you to organize your leases, automate financial reporting, and ensure GASB 87 and other accounting standards compliance, all while making collaboration easy.
Comply
Collect, organize, and manage leases, all while remaining in compliance with GASB 87 and other standards.
Report
Automated reporting simplifies major chores such as year-end reporting so they're just a click away.
Consolidate
View all of your leases and lease schedules in the same easy-to-use interface as your debt obligations.

Get a
Firsthand Look

at DebtBook

Ready to see what DebtBook can do for you? Let's set up a personal 30-minute demo. We'll walk you through every aspect of DebtBook, so you can see how we're changing the game for organizations like yours.

Start changing the way you work. Schedule a demo today!